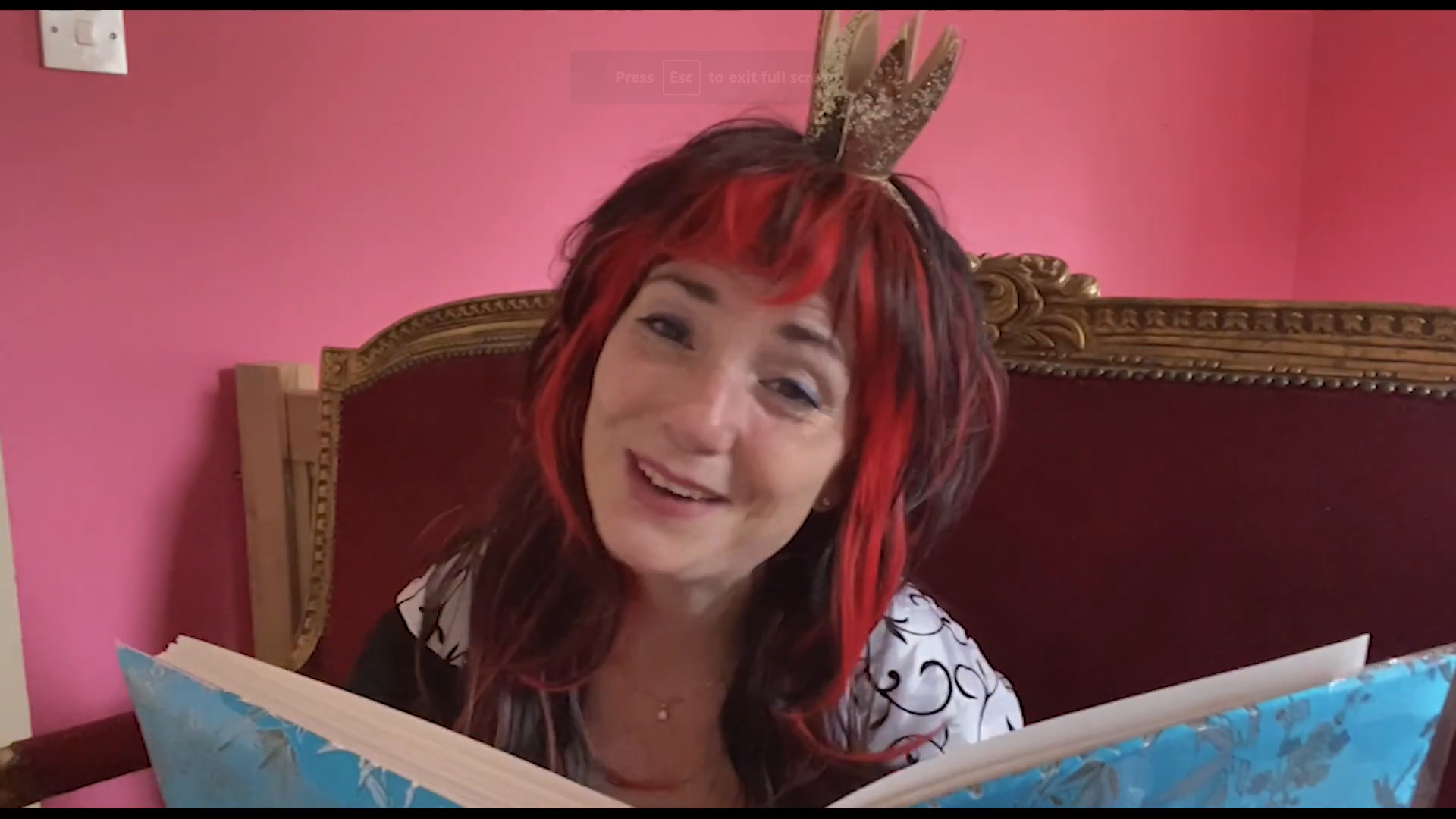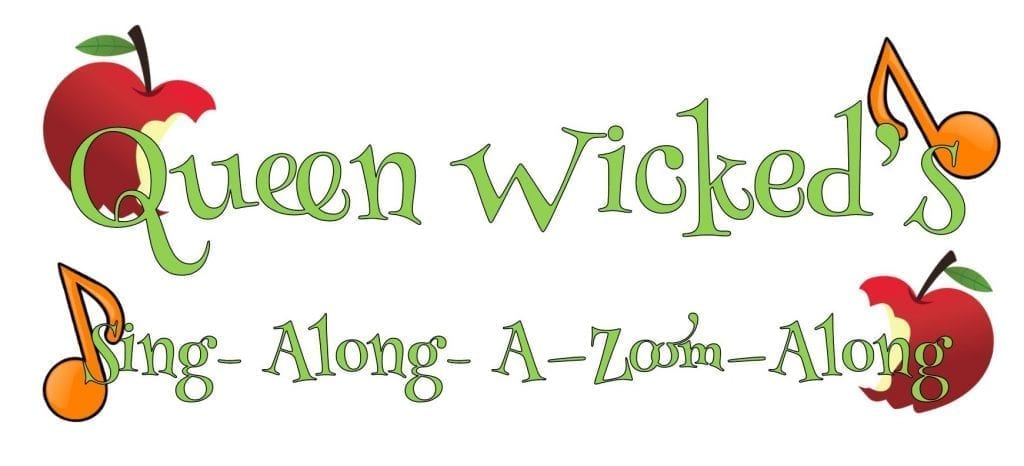 Once upon a Lockdown, Queen Wicked is in her palace, she just loves being her own space, so not much had changed for her, until her thoughtful stepdaughter came to stay with her 'dearest stepmama'. Snow White and her charming happy-ever-after Prince are bringing a little cheer and lots of singing to the Queen's sad and lonely life by looking after the palace and taking care of everyone.
So now our Queenie is spending her time getting fit, mostly by running away from Snow White and her all her jolly fairytale friends. However, no matter where she goes, she just can't escape the happy singing!
Queen Wicked has a plan, she has decided to sing back! She has asked all her friends (BTW that includes you too!!) to take part in her "Singalong-a-Zoomalong". Queenie's Zoomalong will make Snow and all the dwarves proud (though its best not to mention the dwarves – as they have been sent home, and thats another story….).
Host Your Own "Singalong-a-Zoomalong"
Queen Wicked chose her song, 'I feel pretty', and changed the words. This song was created by Leonard Bernstein with lyrics by Stephen Sondheim, Queenie is sure they would love her version even better.
Queenie's friends who zoomed in were William T. McGonagall, Scotland's world's worst poet ever and he created his own special version of 'Moon River' sung by Audrey Hepburn in Breakfast at Tiffany's, song by Henry Mancini with lyrics by Johnny Mercer.
Finally was poor Jim 'Lad' Hawkins, the cabin boy from the Hispaniola, who is stuck at home with his mum, who keeps making him tidy his bedroom and do the washing up! Jim decided to sing his own version of 'We are Sailing' with his own funny lyric – Rod Stewart would be proud!
So what song will you choose?
Now it's your turn, time to get planning
Choose your song and write down the words.
Sing it through a few times, then start to play around with rhythm and rhyme.
Now it's time to invite your friends to make and share.
How to make your own invitation to Singalong-a-Zoomalong!
Decide who you want to invite? Will it be your friends or your Grandparents or maybe your Uncles and Aunts or maybe just everybody! This is your 'guest list'
You can invite them to join a song-making party, or to make their own songs and everyone Zooms in for a singsong, decide what the party is about.
Decide if you want a dress code, e.g you ask everyone to make and wear a crown or a headdress fit for a Palace!
Decide with the help of the adults in your house, which video conference app you will use. There are lots to choose from.
Decide on your date and time
Design you invitation. You can make it with paper and pens or card and pictures, you decide.
Take a picture of your invitation and ask the adults in your house to help you send it over the internet or via phones to all your guests. Remember to include the details of how everyone will connect.
Get ready for the fun.
Queen Wicked's Example Invite:
Get in Touch
Queen Wicked would love to hear how your Singalong-a-Zoomalong went, send her a letter or pic via social media, click the links below to share your masterpieces!
https://www.facebook.com/TheWalkingTheatreCompany
https://www.instagram.com/thewalkingtheatrecompany/
💡🧡 Queen Wicked will be back on Wednesday to share even more wackiness! See you all then!🧡💡